Wireless Nurse Call Systems
Customizable nurse call systems that improve the lives of residents, caregivers, and administrators.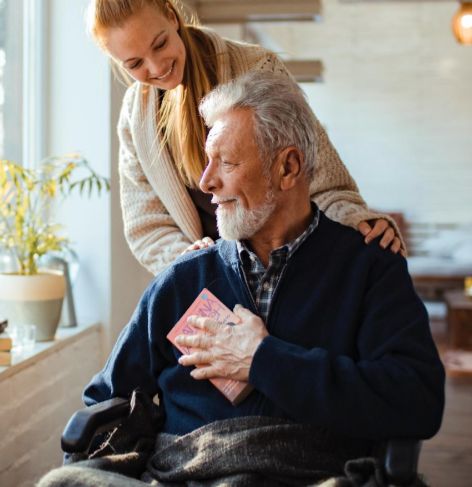 We understand that resident care is at the center of everything you do. That's why reducing frustration for your caregivers, residents, and administration is at the heart of our wireless nurse call solutions.
Special Care Systems has extensive experience installing wireless nurse call systems that meet the real needs of your facility.
Real-time Alerts: Alerts can be sent via mobile devices, allowing your staff to answer anywhere at any time without being tied to a nurses' station.
"I Got It" Feature: Eliminate confusion over who is responding to your residents and avoid duplicate efforts with our interactive technology that allows caregivers to easily notify everyone that they have taken responsibility for a call.
Record Activities of Daily Living: Our system has the capability to automatically and efficiently log ADL services that are rendered right at the point of care, via RCare Mobile, improving reporting and billing accuracy.
Customize Your Care: Special Care's wireless nurse call systems allow you to define the metrics for residents and caregivers by shift, wing, group, or even across the community.
Measure & Improve: With our built-in data and analytics, you can easily measure response times and work towards improving your residents' and the community's overall satisfaction.
Easy-to-Learn: We understand that high staff turnover means your technology must be easy to learn and use. That's why we implement user-intuitive systems that are as easy as using a mobile phone.
Answer the call with

RCare Nurse Call Solutions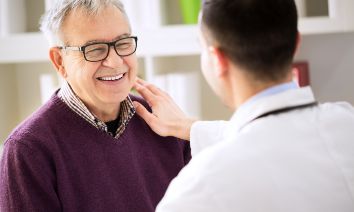 Improve Resident Satisfaction
When much of resident satisfaction scores are driven by how responsive your staff is to a resident's needs, having the right system in place is a critical piece of the solution. The RCare wireless nurse call system provides all the tools your staff needs to efficiently provide top-notch care.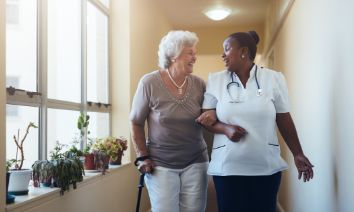 Integrate with Existing Systems
The RCare wireless nurse call system integrates with dozens of platforms including EHR, wander management, fire, phone, and health monitoring systems. This allows you to keep the parts of your infrastructure that are working while enhancing your nurse call solution.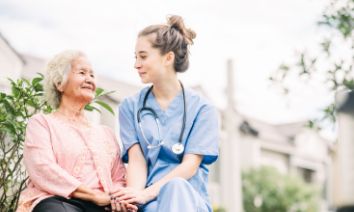 Nurses and CNAs experience high-stress situations when there is confusion over who needs to respond to what calls or there is uncertainty about where the call originated from. Special Care Systems wireless nurse call systems improve the life of your staff by eliminating call fatigue, being tied to a nurse station, and the need to enter resident information separately into multiple systems. This leads to less staff turnover and overall facility efficiency improvement.
Wireless Nurse Call Systems In Action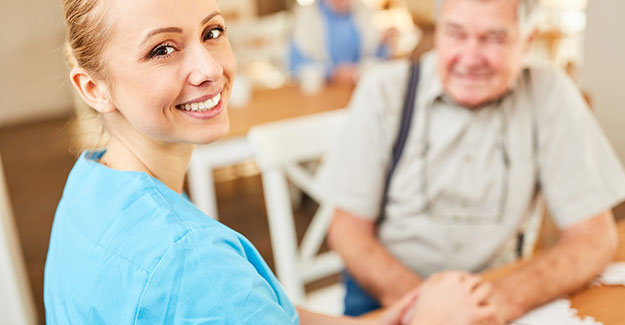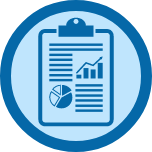 Get every piece of information about your facility that you need delivered right to your computer or tablet. Data can be broken down by resident, caregiver, shift, or level of care and can be viewed by wing, group or across the community. Enjoy our suite of standard reports or create your own custom reports with our easy-to-use interface.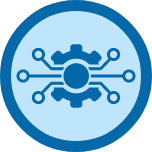 Our wireless nurse call systems can integrate with almost any platform in your existing infrastructure. Many of these integrations offer seamless integration so that you can manage multiple systems in a single user interface once the system setup is complete.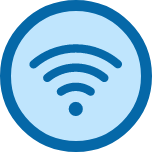 Wireless transmitters are where everything begins. With our reliable, ETL tested* transmitters, residents can retain the autonomy to move throughout your facility knowing that they can get help quickly with a simple push of their button.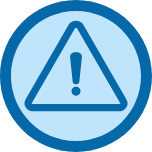 Receive real-time alerts via a mobile device that contains the resident's name, photo and pertinent details along with the ability to notify other staff that you have this alert covered. Our rugged design is built for the wear and tear of the healthcare industry, standing the test of time for even the most challenging environments.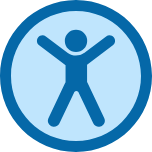 Like the brain of a nervous system, the Cube is the center of the RCare solution. All signals from wireless devices are processed and are acted upon by this military-grade, Linux-based computer. In addition to issuing a variety of notifications, the Cube also securely provides reporting through your web browser from anywhere in the world.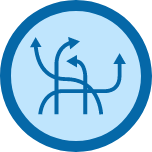 Special Care Systems understands the high turnover rate with residents and even caregivers within a facility. Our systems are designed to be easily moved from one room to the next and to quickly update information for both residents and staff. The parts and pieces are easily interchangeable and can be moved from room to room without rewiring anything in the walls making it one of the most flexible nurse call systems available.
RCare Wireless Nurse Call


Accessories, Devices & Components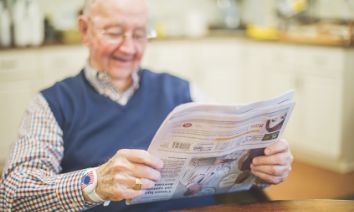 Pretty Pretty Pendants
Give your residents the autonomy they need with our fully waterproof and lightweight pendants. Pendants can be switched from a wristband to a necklace in about five seconds and are available in a variety of patterns and designs.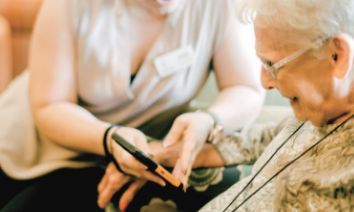 RCare Mobile
The RCare Mobile app provides the portability of a smartphone in a secure, encrypted environment. The Rugged RPhone is drop-proof, waterproof, and designed for the active environment of a busy hospital, skilled nursing or assisted living facility.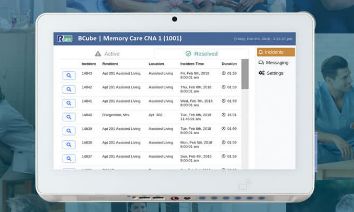 Caregiver Console
Our Caregiver Console displays incidents clearly and uses a 10" touchscreen for easy interaction. The optional phone integration attachment makes this console the perfect place to receive and send text or voice messages to other caregivers around the community.

Who is the right caregiver to answer a resident call? RCare will make your entire staff more efficient by eliminating duplication of effort. The "I Got It" feature allows the available, nearby caregiver to claim the call, letting others know that they do not need to respond.

The right resident is the one who needs you the most. RCare not only tells you precisely who is calling for assistance, but in the case of wearable pendants, exactly where they are. Their location is pinpointed for caregiving staff, including their exact floor number.

The right time is right now. Nurse calls need to be timely and reliable and no system is more reliable than RCare. What's more, RCare uses full duplex communication and two-way digital signal verification to eliminate false alarms in your community.
A Unique Approach To Nurse Call