Special Care Systems
provides system components and integration solutions for any patient of any age or physical ability that may be at risk for a fall due to a medical condition, medications, surgery, procedures, or diagnostic testing that can leave them weakened or confused.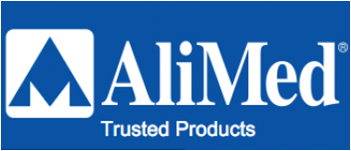 Protect your residents and your patients. Integrating a fall risk management system into new or existing nurse call systems creates an added level of security, measurable results and the confidence and peace-of-mind from a family member or loved one.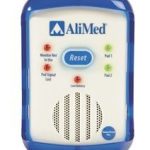 Stand Alone Devices
Stay connected, get notified! While falls are an unfortunate part of healthcare, with notifications of a resident or patient movement – fall risk management solutions are specifically designed to improve quality of care and patient safety by effectively minimizing falls.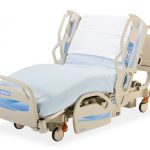 Bed Integration
Close the loop. Direct "smart bed" integration to new or existing nurse call systems. Consolidated call notifications with a measurable and reportable matrix.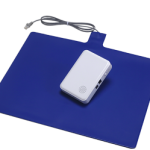 Bed & Chair Pads
Wired reliability from a wireless device! Unobtrusive alert system allows caregivers to monitor residents via wireless silent messages or audible alerts to their mobile device, pager, radio, or phone.
In hospital environments where dedicated wired infrastructure is required, direct interconnection of "smart beds" that have nurse call and entertainment controls to the patient station is here. Conforms to ETL Certification To UL 1069 as tested and listed by ETL and UL Testing Laboratories, Category 27 for Hospital Signaling and Nurse Call Equipment.

Continuing care facilities are expanding their wireless coverage with bed & chair pads that connect to a new or existing RCare System via a dedicated, proprietary wireless network. Simplicity with Reliability.

AliMed offers simple, easy-to-use, and full-featured signal devices that quickly alert staff when a patient or resident leave their bed or chair. Wired solutions for expanding your level of care.