Nurse Phones & Medical Paging Systems
Special Care Systems
provides a variety of Wireless Communications options, delivering critical Patient needs to your Caregiver – anytime, anywhere. We provide design, integration, installation, training and support in a wide range of healthcare environments.

We take you further. Integration of Wireless Communications technology into new or existing nurse call systems creates extended reach, increased workflow efficiencies and a trusted level of accountability.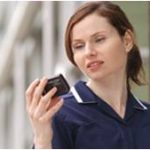 Paging Solutions
Put the connection to Patients and Residents in the palm of your hand with Facility or Campus wide Paging Solutions. Dedicated infrastructure ensures message delivery. A reliable means of communications that has been trusted by the Healthcare Industry for years.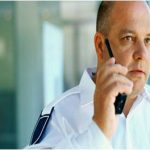 Radio Integration
Extend further with Facility or Campus wide solutions. Door Monitoring, Duress and Service Alerts can be sent over existing or new Radio Infrastructure to better protect Patients, Residents & Caregivers.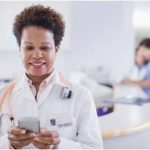 RCare Mobile
Utilizes smartphone-like handsets. Caregivers will receive alerts, detailed resident information and location. Voice and text communications with other Caregivers lets everyone know who is responding to the call. The future is here!
As an integrator, Special Care Systems offers many means to relay critical information. We employ systems to utilize existing cellular infrastructure to send Patient requests by Text/SMS to a variety of cellular devices. Email notifications/alerts can be configured as well, to keep a Group Leader or Management level engaged.
Take communications to a higher level by connecting new or existing technologies to portable radio systems. Fire alarm, security, and building automation system messages can be instantly sent to radio users to warn about potential problems and improve response time.
RCare Mobile handsets are equipped with NFC chips allowing responders to check in and out of the point of care, effectively logging the time spent providing care. They can also document what services they performed and any additional caregiving notes regarding a visit. Rcare Mobile users can expect to see rounding efficiencies increase.
Pagers are still essential to hospital, healthcare and emergency response environments. The value of reliable emergency communication via wireless paging systems remains high today, where steady & reliable communication is critical and physicians and nurses need to be alert and respondent to patients' needs.