With a combined 60+ years in healthcare communications, Special Care Systems provides an unmatched level of customer support and technical support. We offer comprehensive levels of post installation, tests and inspections, and preventative maintenance to guarantee functionality of critical life safety systems.
"The Transitional Care Center (TCC) and Park Ridge Living Center invested in Special Care Systems. Our installation of the program was in August and we have been using the system almost a full year. The system and the company have been great throughout the process and it has proven to be a great investment for us!" —Camilla Miner, Director of TCC
"Most appreciative of the effort, commitment and positive attitude demonstrated by yourself and the Special Care Systems team to the successful outcome of the interior renovation of Edna Tina Wilson Living Center. This challenging project, completed in 18mos, included 27 phases, renovating about 29,000 square feet of the common areas, including a building wide replacement of the existing Nurse Call System all while the building was fully occupied." —Brian Beachner, Project Manager LeChase Construction
"Special Care Systems has a knowledgeable and experienced team that we count on to meet our changing needs. We like the fact that Special Care does the job right every time." —Gregory Chambery, Owner and Administrator of the Maplewood Nursing and Rehabilitation and VP of New York State Health Facilities Association.
"Special Care Systems installation of our new call system went better than planned. The new wiring was done neatly, professionally, with due attention paid to all the Life Safety codes and no disruption to staff or residents. The new system has required zero maintenance from our staff. If asked I would definitely recommend Special Care Systems." —Foster Davis, Director of Environmental Service, Penfield Place Nursing Home
"Special Care Systems installed the R-cube system at VillageWood Independent Living Community at GrandeVie. They were very helpful in explaining the emergency response system and all aspects of it. Installation was done in 2-3 days with no interruptions to our residents and office staff. Since that time I have called Special Care with questions and their response was immediate. The system works as reported and we enjoy the ability to monitor it on our e-mail, computer screen, office and hand held pagers. Knowing all this, we feel our residents are safe and would highly recommend the R-cube system." —Gayle Gibson, Assistant Manager, VillageWood at GrandeVie
Protect your investment and keep your system in compliance. Contact our dedicated team of experts today.
System or service outages are unpredictable. Our customer service technicians are available 24 hours-a-day, 7 days-a-week, 365 days-a-year to efficiently dispatch to help solve any unplanned event. Anytime. Anywhere.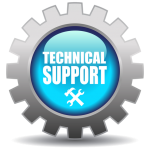 Technical Support
Partnering with Special Care Systems brings with it the security of knowing that we stand behind our work and your Operational needs. This practice initiates with your very first contact with us and will endure over the entire lifetime of your equipment and service support. Our expansive knowledge allows us to service a variety of systems, beyond our product catalog.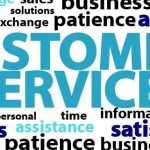 Customer First
With a dedicated Technical Service Manager and Service Technicians, you will receive immediate attention, a comprehensive evaluation, and a best action path to address your servicing needs. We catalog Service work occurrences and can guide customers to service trends or training deficiencies. Our priority is your needs!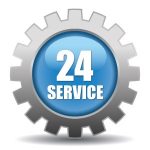 24 Hour Service
A quick response means a faster resolution of your service needs (emergency or routine). You can always reach the Technical Service Center with 24/7/365 access to, and response from, the service representatives. Call us at 585-671-1180.