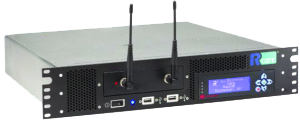 Special Care Systems is an authorized distributor of the Response Care System. The RCare System works to improve emergency response times through a reliable system that places an emphasis on reliability, powerful reporting, and a scalable platform that works for small or large populations.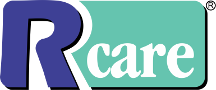 During a crisis it is challenging to keep calm and rational. The RCare duress alarm system makes things simple by giving users access to security at the push of a button. Without having to find, unlock, then dial a phone, users are able to notify security of an emergency instantly and discretely. Security will be dispatched to the location of the alert.
At Special Care Systems, we are committed to providing a top-notch duress button system that puts user safety, usability, and dependability first. You can rely on us to give you the knowledge and assistance required to improve security in your healthcare environment.
Why Choose the
RCare System

?

Help Button
The duress alarm system features a wireless help button that is large and easy for employees, residents or visitors to find. The LED activator light assures the user that the alert has been sent. They can be surface wall mounted for easy relocation.

Wearable Pendant
This WTC pendant is a water resistant pendant and can be worn around the neck, wrist or ankle. The LED activator light assures the user that the alert has been sent. They are perfect for mobile employees such as pharmacy technicians and for use in behavioral health units.

Multi-Use Button
The WM8 wireless multi use duress button system is silent and often mounted under a desk, providing the user a way to alert security without alerting the preparator. The LED activator light assures the user that the alert has been sent.
With residents relying on technology for their comfort and safety, you need to make sure that it can meet their needs. RCare systems are tested to the highest standards in the industry, earning them a 99.99% uptime.
Harnessing the power of your network and the Internet to manage and maintain systems. Save maintenance dollars by not having to drive to facilities.
✓
Pricing that Makes Sense
Offering a transparent and straightforward pricing model where you will always know how much their technology costs with no hidden subscription fees.
No need to wait months for specialized technicians to help with questions about your technology or needing your equipment to be serviced. RCare's network of distributors can provide you help in hours, not weeks.
Military Grade, Linux based server
System can be utilized campus wide and is expandable and buildable
Emergency alerts can be sent via radio, pager or phone
Devices can be worn around the neck, mounted on the wall or under desks
Alert facility security or utilize a third party call center
Access the system and see alerts through any browser
Individual alerts can be noted with incident details and saved
Run reports on response times and incidents